Share this page
Cathy has a powerful ability to deliver tough but true feedback in a way that builds the relationship. She is also beloved by clients at all levels of an organization: from those on the manufacturing floor all the way up to the most senior levels.
— Dean Patterson, Principal
Patterson Performance Strategies, LLC

read more testimonials >
Services
Coaching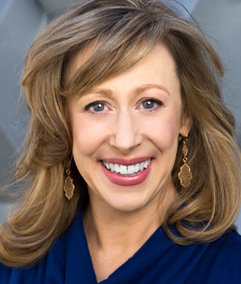 I've developed deep expertise on coaching and leading in the workplace through practical experiences helping organizations build coaching cultures, designing and leading numerous executive sessions and trainings, as well as through writing and research (The Coaching Conundrum 2005 and 2009). I have a particular passion for helping leaders recognize the significant impact they have on others.
My coaching practice focuses on:
Authentic leadership presence – how do you show up as leader and also be yourself?
Leadership impact – how do you become a better leader/manager/coach?
Inspirational leadership communication – how do you inspire and influence others? How can you communicate in a way that fosters greater trust and engagement?
Finding one's voice – how can you express yourself more fully?
Work-Life balance - How do you live a full life within the demands of work?
Consulting
I work with business and HR leaders to translate their values, mission, aspirations or "big ideas" into tangible, easily repeatable practices that build strong cultures of high performance and engagement.
I can help you develop your culture from the ground up or work with you to align business practices to your strategy, vision and values. I can assist if you're drowning in a sea of organizational survey data or 360 feedback and need to determine how to move the needle on the items that matter most.
I'll collaborate with you to find fast and simple quick wins along with a few focused strategies to build and sustain the culture you want for your organization.
Facilitation and Design
I deliver executive sessions and learning programs that compel people to engage with each other on the pressing issues they're facing in an open, reflective way. My goal is to challenge people to be at their best and support them in finding ways to get there. My style combines candor, compassion and humor, with an eye toward getting people to put at least one idea into action right away.
My facilitation is complemented by my instructional design background. I can build a custom program for your organization whether it's starting with a blank page or fine-tuning existing content for greater applicability and relevance. My experience includes collaborations with authors to create programs based on their work, including:
Leadership communication expert Terry Pearce's Leading Out Loud on inspirational and authentic leadership communication.
Rob Goffee and Gareth Jones' award-winning Harvard Business Review article and book, Why Should Anyone Be Led by You?
Updating InsideOut Coaching, created by Alan Fine, one of the originators of coaching as a business practice.